Sound as A Common Language
Re-Act by Design
is an International Design Workshop Week hosted annually for master students of product development, architecture, interior architecture, heritage studies, urbanism and spatial planning of theFaculty of Design Sciences at the University of Antwerp. The aim of the week is to explore the power and capacity of design to tackle lines of fracture and socially engagement and to stimulate cross disciplinary boundaries. Phoebe conducted one of the 17 interdisicplinary workshops in the
2020 program
under the theme of 'sound as a common language'.
On site within the communities of Luchtbal and Lambrechtshoeken, each workshop operated from a room in modernist apartment blocks awaiting re-furbishment. This area will be directly affected by a large scale infrastructure project that intends to cap the heavily congested ring road in Antwerp. For some, this new piece of infrastructure is seen as an opportunity to bridge gaps between communities whilst others are not really interested in new connections. Moreover, the long construction period will increase separation of the involved communities, rather than bringing them close to each other. Engagement and discussion with the the local community therefore, was an essential part of the students design process and was carefully built into the design strategy of each workshop.
This workshop sought to study the adjacent and potential experiences of the local soundscape and bring attention to the potential that sound holds in the design and transformation of the public realm.
.
SITE CONTEXT
UNDERGROUND TUNNEL
RECORDING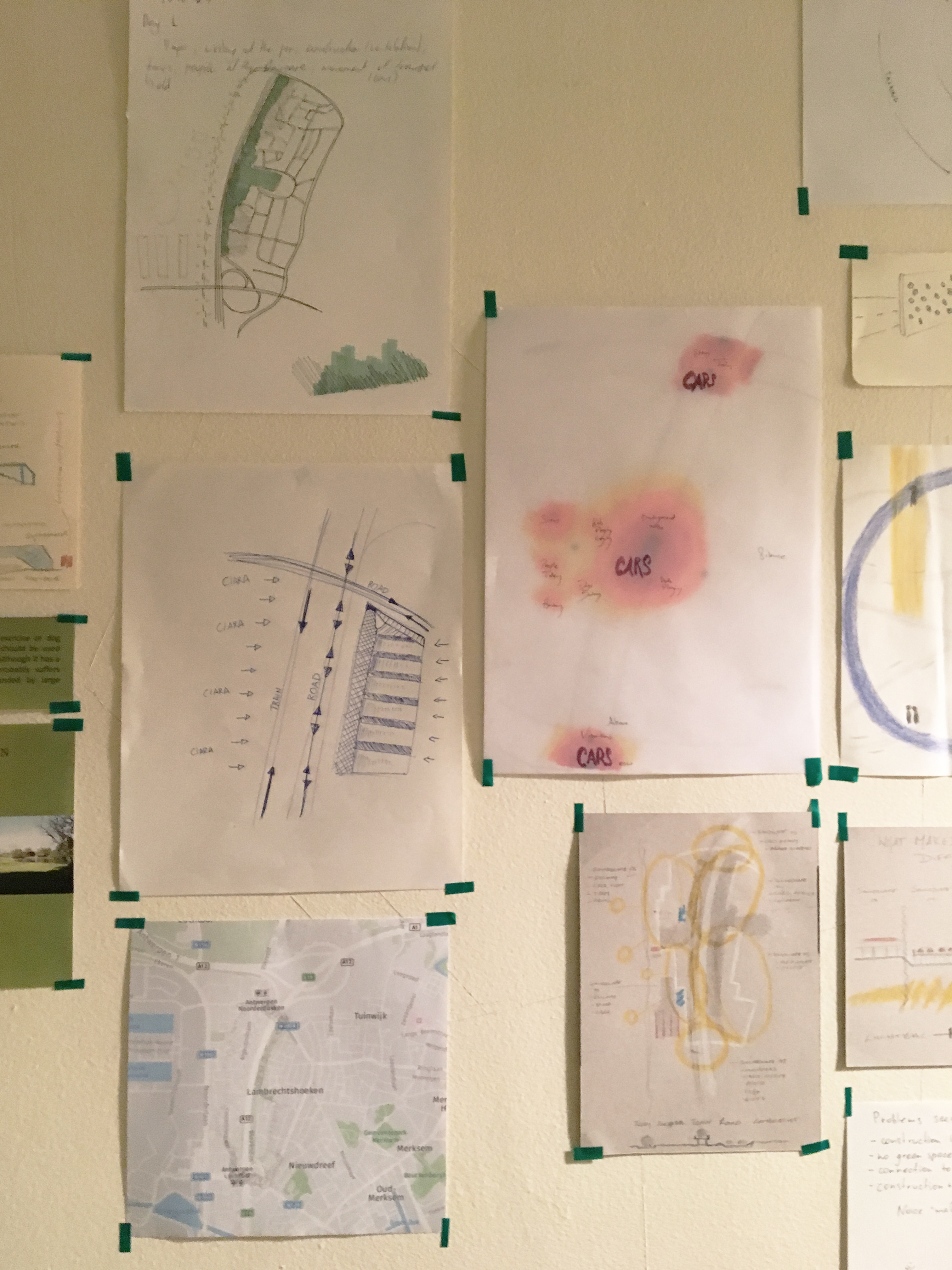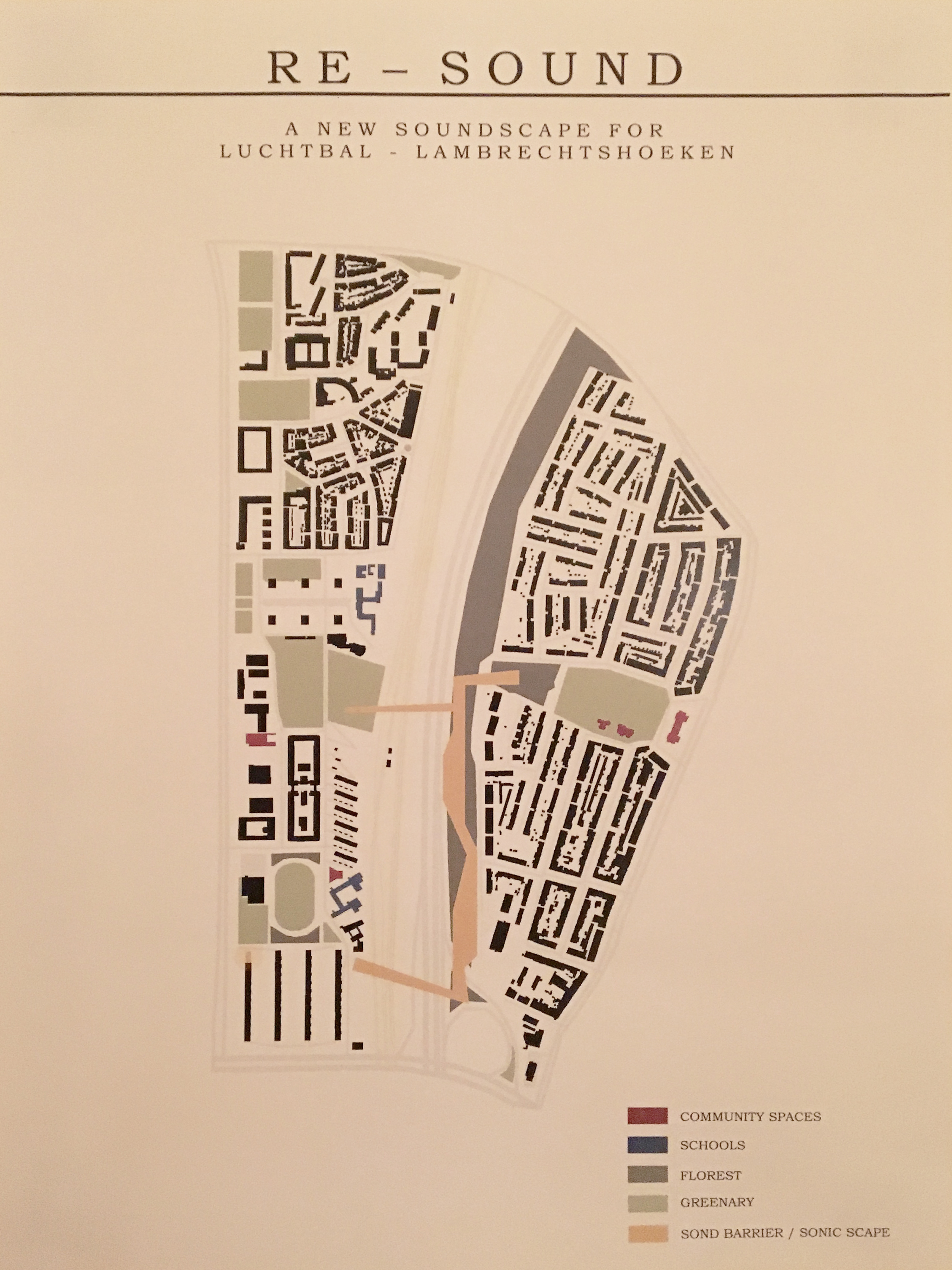 In this workshop, we invented participative and playful exercises, to consider how the sonic landscape could inform the new and common infrastructures of the over-the-ring project. The students also wanted to respond to the exsiting challenge of the noisy roadway and proposed construction site. Through guided and unguided wanderings, we studied the soundscapes of the two communities and selected spaces in the city of Antwerp itself.
The students stitched their collected sounds to a designed sequence of spatial experiences as a proposal and produced a kind of noisy psychogeographic exhibition as proposal for a new soundscape for the community.